Best Tibet Tours - Top 10 Tibet Tours
Explore Tibet with Asia Odyssey Travel, the largest Tibet travel agency, offering the lowest prices in 2024!
Thirteen years ago, we started as a Tibet-based travel agency offering
Tibet tour packages
to the Roof of the World. With our extensive experience, we have become specialists in organizing Tibet tours to
Lhasa
, Shigatse,
Mount Everest
,
Mount Kailash
, Guge Kingdom, Yamdrok Lake, Namtso Lake, Nyingchi, and more. Our unparalleled expertise in the region promises a journey of a lifetime!
Feel free to choose from our well-designed Best Tibet Tours, including our
Top 10 all-inclusive Tibet tours
to different destinations for your reference. You are guaranteed to have the best experience at the lowest prices. Let us show you the beauty of Tibet and create unforgettable memories for you.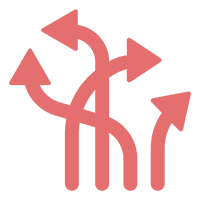 Visit Different Parts of Tibet - Lhasa, Shigatse, Mount Everest, Mount Kailash, Guge Kingdom... No matter where you want to go, we offer the customized Tibet tour for you.

Various Experiences - Monasteries visiting, hiking, cycling, photography, festival attending... you can go in your way.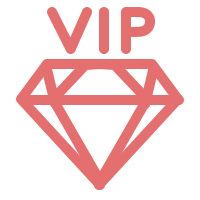 Explore in Private & Guided Way - You will have your personal English-speaking guides, drivers with private vehicle, stay in your favored hotels and try authentic food and snacks. Travel in your style.


Tripadvisor
5.0
"Excellent Tour, best experience"
"A unique experience despite a difficult context thanks
to an experience team of organisers"
Top 10 Tibet Tours with Detailed Itineraries 2024
Take our 10 BEST TIBET TOURS to fulfill your dream of exploring this mysterious land! These tours will take you to some of the most breathtaking destinations in Tibet, including Lhasa, Yamdrok Lake, Mount Everest, Mount Kailash, Guge Kingdom, Karola Glacier, and Namtso Lake. Our Tibet tours are all-inclusive, featuring attractions, comfortable accommodations, transportation, meals, and all necessary permits and fees, ensuring a hassle-free and enjoyable travel experience. With tour lengths ranging from 4 to 15 days, feel free to select your preferred trip based on travel length, dates, itineraries, and prices.
What to Expect Tibet Tours with Asia Odyssey Travel

Professional & Knowledgeable Tibet Local Guides
We are local! Our Tibet local guides are knowledgeable, passionate, and well-trained professionals who are licensed by the local tourism authorities. They are fluent in Mandarin, English and Tibetan, and have extensive knowledge of the local customs, traditions, and etiquette. They are friendly, hospitable, and eager to share their love of
Tibet
with all of you.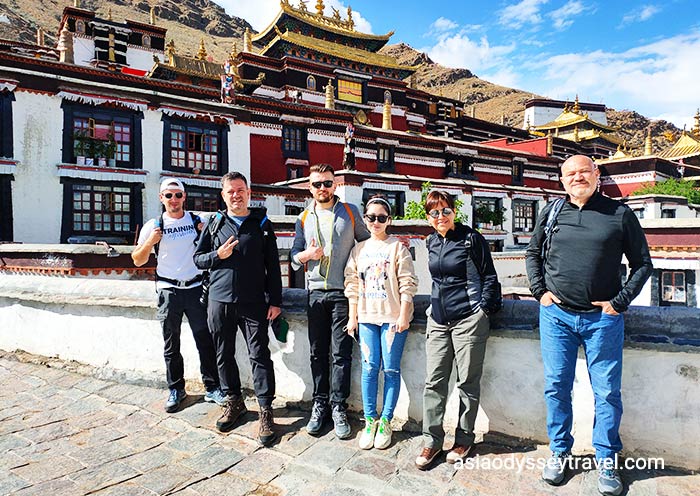 Flexibility & Comfortable Pace on Your Own
Taking a private Tibet tour is a good choice to explore Tibet. You will have the freedom to travel at your own pace all the time. Itineraries and arrangements are flexible according to your preferences and energy level. Whether you are traveling solo, with family, a private Tibet tour is suitable for people of different ages.

Well-selected Hotels/Guesthouses in Every Destination
In a Tibet tour, you will stay in well-selected 3 to 5 star hotels at good location in
Lhasa
,
Shigatse
or other destinations. While, we will select the best guesthouses/camp when live at
Mount Everest
or
Mount Kailash
(though it is basic). All the hotels we chose have windows, hot water, showers, wifi... to ensure you comfortable sleep.

Authentic Experiences & Various Activities
Based in Tibet, we're dedicated to providing you with the most authentic and memorable experience. Our guides offer insights into Tibetan culture and take you to the best locations for stunning landscapes. Our tours go beyond the ordinary, with unique activities that allow you to interact with local communities and gain a deeper understanding of Tibet's way of life.
Tibet Tours with Travel Inspiration in 2024
To get more inspiration to travel Tibet in 2024 and 2025, you can browse our Tibet tours sorted by "Regions", "Themes", "Start Tibet Tours from Major City" and "Travel Beyond Tibet". No matter you want a private trip or a group tour, classic exploration or featured travel, you can get yours with us.
Latest Best Tibet Tours Reviews from Our Customers
Discover what our customers are saying about the latest Best Tibet Tours. Browse through their recent reviews and feedback on tour arrangements, guides, transportation, attractions, dining, hotels, and detailed itineraries to plan your own unforgettable China tour.
View All Customers Reviews >>

Highly recommend Asia Odyssey Travel 
My experience with Asia Odyssey Travel was exceptional as they provided thorough assistance throughout my train tour, from start to finish. From my initial contact with Mike to the follow-up from Lucy, their service was fantastic. Mike maintained excellent communication throughout the entire process, and when I needed to make amendments to my train tickets, he promptly and efficiently resolved the changes. Everything went smoothly, and I couldn't find any faults with their service. I highly appreciate their dedication and professionalism in ensuring a seamless experience.
read more

Photos of Asia Odyssey Travel

Gallery

I'm Maziar from Australia
I'm Maziar from Australia. We had a wonderful private tour guided by Asia Odyssey in June 2023. Issac from Asia Odyssey was very helpful all through out our trip. The trip was very well organised and well planned. Hotels perfectly located and tour guides and drivers in each city been very supportive and helpful. I hope I can go back to China to visit that wonderful land again and I will defend suggest Asia Odyssey to anyone searching for help and guide to visit china.
read more

Photos of Asia Odyssey Travel

Gallery

travelchina2018
Berlin, Germany
Wonderful Tibet trip with the help of Amy from Odyssey Travel
This 11 days tour in Tibet is really incredible and unforgettable organized by Amy and her team. Organization of this tour has been perfect, me and my husband were very lucky to join a group with very pleasant 3 group members, it is a ideal size of a group for a good harmony. We have all really appreciate our tour guide Pusto for his deep knowledge of the Tibetan civilization and religion, his very pleasant company and his permanent smile, he is more than a tour guide like a close friend. The time has been well managed by our tour guide to avoid loss time on road and arrived at EBC in time to enjoy the incredible view of Qomolangma before the sunset, really great! Namtso lake is incredibly beautiful too, we love every minute of it there : -)
Our contact girl Amy, we are very thankful to her for her patience and efficiency to obtain our Tibet visa and train tickets in time, this made us know how important her help and support has been to us. Also she followed up day by day on our health conditions, provided us tips on how to maintain the best of health on such altitudes and it worked, big kudos to Amy!
read more

Photos of Asia Odyssey Travel

Gallery
Customize Your Own China Trip




Data in submission...