Tibet Group Tours | Tibet Small Group Tours 2024
Join a unique Tibet group tour with us and explore the Roof of the World at the lowest prices in 2024!
We are the BEST LOCAL BASED team in Tibet for 13 years with our own experienced local guides, drivers and vehicles. Our Tibet group tours are designed to offer you an authentic and unforgettable experience, taking you to the most breathtaking destinations in Tibet, including Lhasa, Mount Everest, Mount Kailash, Yamdrok Lake, and Namtso Lake. With all-inclusive packages and stable departures in 2024, we make it easy and affordable for you to discover the cultural and natural treasures of Tibet. Our commitment to providing the best possible experience at the lowest prices ensures that you can travel with confidence. Join us on a mysterious journey of a lifetime and explore the magic of Tibet in small group tours.
Moreover, if you want to extend your Tibet tour to other stunning parts of China, like Beijing, Xian, Chengdu, Shanghai, you can also take a China Tibet tour in small group! Just select your likes and travel with us now!
Our Tibet Group Tour Features: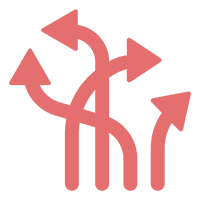 Small Group Size - Max. 12; solos, couples and friends, united by a desire to holy Tibet and ensured a personalized and intimate travel experience.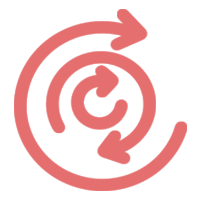 Stable Departures in 2024 - All the Tibet group tours are designed in stable departures in the whole year of 2024. You have the flexibility to choose a departure date that suits your schedule.

Unforgettable Experiences
- Our Tibet group tours are thoughtfully designed to include
iconic attractions
and a variety of appealing activities, ensuring that you have the best possible authentic experience in Tibet.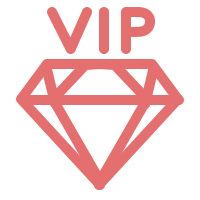 Lowest Price Guarantee - Explore all the best highlights of Tibet with local-based Asia Odyssey Travel at the lowest price.


Tripadvisor
5.0
"Excellent Tour, best experience"
"A unique experience despite a difficult context thanks
to an experience team of organisers"
6 Best China Tours
China Tibet Group Tours
Experiences
Questions
9 Best Tibet Group Tours in 2024
Join us on one of our
9 best Tibet group tours
with
stable departures throughout 2024
. These tours will take you to some of the most breathtaking destinations in Tibet, including
Lhasa
,
Yamdrok Lake
,
Mount Everest
,
Mount Kailash
, Guge Kingdom, Karola Glacier, and
Namtso Lake
. Our tours are all-inclusive, featuring attractions, comfortable accommodations, transportation, meals, and all necessary permits and fees, ensuring a hassle-free and enjoyable travel experience. With tour lengths ranging from 5 to 15 days with low prices to choose from, feel free to select your preferred trip based on travel length, dates, itineraries, and prices.
Top Recommended China Tibet Group Tours at Cheap Prices
Beijing
and
Shanghai
are the perfect gateways to start a China Tibet tour, which can cover all the must-see destinations such as
Xian
,
Chengdu
, and
Guilin
. For most travelers, an
all-encompassing Tibet tour
covering Lhasa, Yamdrok Lake, and Mount Everest is an ideal choice. However, for those with limited time, a
shorter 4-day tour in and around Lhasa
is also available. The following are our top 3 recommended China Tibet group tours, promising the best experiences at the lowest prices. Pick your favorite!

Beijing - Xian - Chengdu - Lhasa - Gyantse - Shigatse - Mt. Everest - Lhasa - Shanghai
It is just ONE LIFE. Seize the chance and do something worthwhile. Traveling in diverse China in the special year of 2023, you might have different unique things wish to experience. How about explor...
2024 Stable Departures:
2023-12-12 to 2023-12-27
Select
From USD$3350 p.p
View Details

Beijing - Xian - Chengdu - Lhasa - Shanghai
In our 13 days China group tour, you will go to visit five stunning destinations (Beijing, Xian, Shanghai, Chengdu and Lhasa) all over China, taking you to explore essential China in all-sided way w...
2024 Stable Departures:
2023-12-12 to 2023-12-24
Select
From USD$2898 p.p
View Details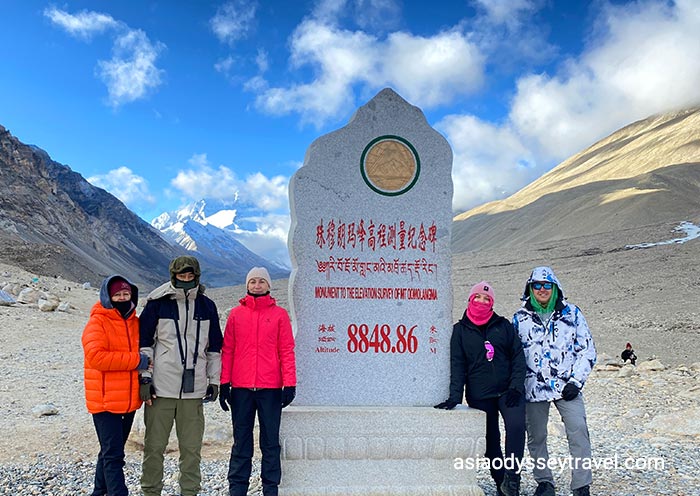 Shanghai - Lhasa - Gyantse - Shigatse - Mt. Everest - Xian - Beijing
Tibet, situated in the mysterious western region of China, is the highest place on earth. It has the highest mountain in the world - Mount Everest, rising 8848.86 meters above sea level. Breathtakin...
2024 Stable Departures:
2023-12-17 to 2023-12-30
Select
From USD$2929 p.p
View Details
Top Reasons to Take Tibet Group Tours with Us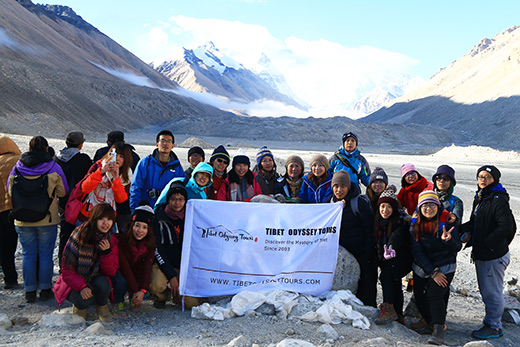 There's a reason why 98% of customers say they'd book a Tibet group package with us again.
Enthusiastic and Professional Team in Tibet
At Asia Odyssey Travel, we don't "sell tours" - we offer unparalleled service to every traveler. With our local office based in
Lhasa
, we have a dedicated team of local English-speaking guides, experienced drivers, and regular tourist vehicles to provide you with the best service at every step of your journey.
Specialized in Providing Tibet Group Tours at the Lowest Price
Thirteen years ago, we started as a Tibet-based travel agency offering group tour packages to the Roof of the World. With our extensive experience, we've specialized in organizing tours to Lhasa,
Shigatse
,
Mount Everest
,
Mount Kailash
, Guge Kingdom, Yamdrok Lake, Namtso Lake,
Nyingchi
, and more. Our unparalleled expertise in the region promises a journey of a lifetime to some of the world's most awe-inspiring destinations.
What to Expect Tibet Group Tours with Asia Odyssey Travel
Tibet Group Tour FAQs - Plan Your Tibet Group Travel Worry-free
1. Do I need to get a Tibet permit to visit Tibet? How long does it take to obtain?

All foreign travelers are required to obtain a Tibet Travel Permit to visit Tibet. The permit can only be applied for through a registered travel agency in Tibet (we are local based Tibet travel agency with office setting in Lhasa) and is required to purchase flight or train tickets to Tibet. The permit is necessary to enter Tibet and visit certain areas within the region, including Lhasa and Mount Everest Base Camp. Travelers should plan ahead and allow sufficient time for the permit application process, as it can take one to two weeks to obtain the necessary permits.

All foreign travelers are advised to make their bookings at least one week in advance and send the necessary documents to us for obtaining the permits. However, if you plan to visit Mount Kailash, it is recommended to book at least two weeks in advance, as it may take longer to obtain the necessary permits.

Learn more about Tibet Travel Permits & How to Obtain >>

2. When is the best time to visit Tibet?

The best time to visit Tibet is from April to October, during the spring, summer, and autumn seasons. The weather during this time is mild and dry, with clear skies and comfortable temperatures.

The peak tourist season is from late June to early October. However, visiting in the shoulder seasons of April-May and mid-October to November can offer fewer crowds and lower prices. You can decide your best time to come to fulfill your Tibet dream.

Besides the weather condition, there are some grand festivals such as Saga Dawa Festival (May/June), Tibetan New Year (February) and Shoton Festival (August). If you are interested in the cultural experience in Tibet, feel free to contact our travel experts to match your ideas and likes.

Learn more about Tibet Weather & Best Time to Visit Tibet >>

3. Do We have to have at least 2 pax to make a small group tour?

Planning your Tibet group tour is easy, as there is no requirement for a minimum of 2 people from the same country to form a small group tour. Whether you are a solo traveler or traveling with your family or friends with different nationalities, you are welcome to join the group tour.

Regardless of the itinerary you choose, in most cases, the tour will depart as scheduled as long as there is at least one person in the group.

4. Can I have my own group tour?

Yes, if you are traveling with a group of friends or with your family, you can customize your own group tour. Please contact your professional travel consultant to discuss and arrange a customized group tour that meets your needs and preferences.

5. I'm a solo traveler, do I have to pay the single supplement?

Actually, it depends on the room configuration. If the solo traveler chooses to stay in a twin-bed standard room, a single supplement may apply. However, if the solo traveler agrees to share the room with another traveler in the group, the single supplement can be waived. If you are a solo traveler, please let us know your preferences and we will do our best to accommodate you.

6. Do I need to be in good physical condition to take a Tibet tour?

Yes, it is recommended that travelers be in good physical condition to take a Tibet tour, as many tours involve hiking and trekking at high altitudes. The average elevation of Tibet is over 4,000 meters (13,000 feet), and some of the popular tourist destinations, such as Mount Everest and Mount Kailash, are even higher. Travelers with heart or lung problems, high blood pressure, or other medical conditions that may be affected by high altitude should consult with their doctors before traveling to Tibet.

7. Should I worry about altitude sickness when travelling in Tibet?

The average elevation of the region is over 4,000 meters and altitude sickness is a common concern for travelers visiting Tibet. Not everybody will suffer from altitude sickness when traveling in Tibet and most visitors will be in good condition when they arrive.

The symptoms of altitude sickness can include headache, nausea, dizziness, and shortness of breath. It is important to allow time to acclimate to the high altitude and to take precautions to prevent altitude sickness. Travelers should drink plenty of water, avoid alcohol and caffeine, and eat light meals that are high in carbohydrates. It is also recommended to take it easy for the first few days, avoiding strenuous activities and allowing time to adjust to the new altitude when arrive in Lhasa. Some travelers may also benefit from taking medication to prevent or treat altitude sickness.

If symptoms of altitude sickness persist or worsen, it is important to seek medical attention immediately. Many hotels and travel agencies in Tibet have oxygen supplies on hand to help alleviate the symptoms of altitude sickness. It is important to consult with a doctor before traveling to Tibet, especially if you have a history of heart or lung problems, high blood pressure, or other medical conditions that may be affected by high altitude.

8. At what age are children suitable for Tibet tour?

There is no specific age requirement for children to take a Tibet tour, but it is important to consider the high altitude and the physical demands of some of the activities involved. Children who are too young or not physically fit may not be able to participate in some of the more strenuous activities, such as trekking or hiking at high altitudes.

It is recommended that children be at least 4 years old to take a Tibet tour, as younger children may have difficulty adjusting to the high altitude.

9. Normally, how many tourists travel in a small group tour? Where are they from?

Typically, small group tours in Tibet will have 6-12 travelers, and you will have the opportunity to meet and travel with tourists from different parts of the world. This can be a great chance to make new friends and connect with people from different cultures and backgrounds.

10. What are the accommodations like on a Tibet tour?

There are two main types of accommodation choices on a Tibet group tour: basic standard and comfortable. In major cities like Lhasa, there are a variety of accommodation options available, ranging from 3 star to 4 star hotels. In more remote areas, such as near Mount Everest or Mount Kailash, the accommodations may be more basic, with simple guesthouses or tented camps. We will email you the detailed hotel arrangement after your booking.

Learn more about Where to Stay in Tibet & Lhasa >>

11. How to get to Tibet? Can you help me book Tibet train or flight to Lhasa?

Basically, there are two ways to reach Tibet: from Chinese mainland and from Nepal.

From Chinese mainland: The most common ways to get to Tibet are by train or by air. The Qinghai-Tibet Railway is the highest railway in the world and offers stunning views of the Tibetan Plateau. There are also several flights to Lhasa Gonggar Airport from major cities in China, such as Beijing, Shanghai, Chengdu, and Xi'an. You need the Tibet permit to board the train or flight. We can help you book the Tibet train or flight to Lhasa and obtain the Tibet permits.

From Nepal: Travelers can take a non-stop flight from Kathmandu to Lhasa or go on an overland tour to Lhasa, which usually takes about 8 days. To enter Tibet from Nepal, travelers need a Tibet travel permit and a Group Tourist visa.
Latest Tibet Group Tours Reviews from Our Customers
Discover what our customers are saying about the latest Tibet Group Tours. Browse through their recent reviews and feedback on tour arrangements, guides, transportation, attractions, dining, hotels, and detailed itineraries to plan your own unforgettable China tour.
View All Customers Reviews >>

Highly recommend Asia Odyssey Travel 
My experience with Asia Odyssey Travel was exceptional as they provided thorough assistance throughout my train tour, from start to finish. From my initial contact with Mike to the follow-up from Lucy, their service was fantastic. Mike maintained excellent communication throughout the entire process, and when I needed to make amendments to my train tickets, he promptly and efficiently resolved the changes. Everything went smoothly, and I couldn't find any faults with their service. I highly appreciate their dedication and professionalism in ensuring a seamless experience.
read more

Photos of Asia Odyssey Travel

Gallery

I'm Maziar from Australia
I'm Maziar from Australia. We had a wonderful private tour guided by Asia Odyssey in June 2023. Issac from Asia Odyssey was very helpful all through out our trip. The trip was very well organised and well planned. Hotels perfectly located and tour guides and drivers in each city been very supportive and helpful. I hope I can go back to China to visit that wonderful land again and I will defend suggest Asia Odyssey to anyone searching for help and guide to visit china.
read more

Photos of Asia Odyssey Travel

Gallery

travelchina2018
Berlin, Germany
Wonderful Tibet trip with the help of Amy from Odyssey Travel
This 11 days tour in Tibet is really incredible and unforgettable organized by Amy and her team. Organization of this tour has been perfect, me and my husband were very lucky to join a group with very pleasant 3 group members, it is a ideal size of a group for a good harmony. We have all really appreciate our tour guide Pusto for his deep knowledge of the Tibetan civilization and religion, his very pleasant company and his permanent smile, he is more than a tour guide like a close friend. The time has been well managed by our tour guide to avoid loss time on road and arrived at EBC in time to enjoy the incredible view of Qomolangma before the sunset, really great! Namtso lake is incredibly beautiful too, we love every minute of it there : -)
Our contact girl Amy, we are very thankful to her for her patience and efficiency to obtain our Tibet visa and train tickets in time, this made us know how important her help and support has been to us. Also she followed up day by day on our health conditions, provided us tips on how to maintain the best of health on such altitudes and it worked, big kudos to Amy!
read more

Photos of Asia Odyssey Travel

Gallery
Customize Your Own China Trip




Data in submission...