China Group Tours | China Small Group Tours 2024
Travel around China in Small Groups at the Lowest Prices in 2024!
Now is the perfect time to plan your long-anticipated vacation to China! Traveling in a small group with like-minded fellow travelers is not only safe but also interesting and cost-effective. Each of our China group tour packages is well-designed to provide you with a delightful combination of iconic attractions and authentic local experiences. From exploring the imperial palaces and magnificent Great Wall in the ancient citadel of Beijing to visiting the Hometown of Giant Pandas, our China group tours offer the same level of classic exploration as our private packages. You are free to choose from our selection of 6 best group tours, which take you to the most popular destinations, or opt for our top recommended group packages for a unique touring experience. We also offer single-destination group adventures for shorter trips. It's your way to travel!
Our China Group Tour Features: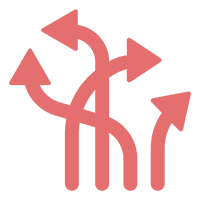 Small Group Size - Our group sizes are limited to a maximum of 12 people, catering to solo travelers, couples, and friends who share a common desire for authentic experiences in China.

Unforgettable Experiences - From awe-inspiring attractions to hidden gems, each destination offers unique and diverse experiences. Get ready to explore a wide range of captivating wonders!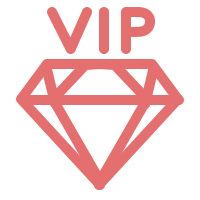 100% No Shopping - We guarantee you a "100% No Shopping Stops" experience. Rest assured that your journey will be focused solely on exploration and immersion in the cultural and natural wonders of China, without any compulsory shopping detours.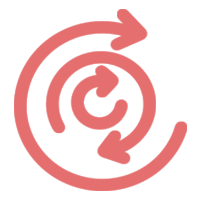 Lowest Price Guarantee - Discover the best of China with Asia Odyssey Travel at the lowest prices available. Experience top-notch service and unforgettable adventures while enjoying excellent value for your money.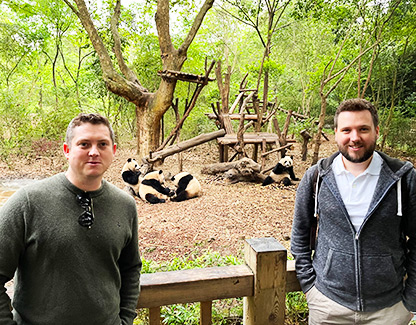 Tripadvisor
5.0
"Excellent Tour, best experience"
"A unique experience despite a difficult context thanks
to an experience team of organisers"
3 Best Group Tours
China Group Tours from Beijing
Tibet Group Tours
Experiences
Questions
Reviews
3 Best China Group Tour Packages in 2024
The following are the
top 3 China group tour packages
, ranging from 8 to 16 days, offering an intimate exploration of some of China's most exciting destinations in the year 2024. From classic discovery in China's golden triangle cities (Beijing,
Xian
and Shanghai) to scenic exploration in
Guilin
and Yangshuo, where you can marvel at the Karst landscapes and relax on
Li River cruise
, and from visiting the
Potala Palace
to experiencing the
Hometown of Giant Pandas
, we specialize in offering group tours that allow you to make the most of your travels. Choose from our carefully designed top 3 guided group trips, thoughtfully crafted by our experienced experts.

Beijing - Xian - Shanghai
What's your impression on China? What do you want to do for your first time to China? This 8 day Beijing, Xian, Shanghai tour is the most classic itinerary among all the China tours. Traveling thro...
2024 Stable Departures:
2023-12-02 to 2023-12-09
Select
From USD$1388 p.p
View Details

Shanghai - Guilin - Chongqing - Yangtze - Yichang - Xian - Beijing
Shanghai, located in East China, is known as "The Pearl of Asia" and "The Paris of the East". It is served as a main gateway to China that many international and domestic flights are connecting ...
2024 Stable Departures:
2023-12-07 to 2023-12-19
Select
From USD$2520 p.p
View Details

Beijing - Xian - Chengdu - Lhasa - Gyantse - Shigatse - Mt. Everest - Lhasa - Shanghai
It is just ONE LIFE. Seize the chance and do something worthwhile. Traveling in diverse China in the special year of 2023, you might have different unique things wish to experience. How about explor...
2024 Stable Departures:
2023-12-12 to 2023-12-27
Select
From USD$3350 p.p
View Details
Recommended China Group Tours from Beijing at Knockdown Prices
By choosing
Beijing as your starting point
, you have the opportunity to explore our finest selection of 8 China group tours.
Beijing
, the vibrant capital, provides convenient access through a multitude of flights connecting to international destinations, as well as efficient high-speed trains that serve various locations within China. These group tours range from
6 to 16 days
, ensuring ample time for you to immerse yourself in the wonders and cultural richness of this captivating country. Rest assured, the lowest prices are guaranteed!
Take China Group Tours from Shanghai/Chengdu
If you prefer to embark on a
China group tour from Shanghai
, you're in luck. Located in the eastern part of China,
Shanghai
offers a superb starting point for your adventure. From here, you have the opportunity to explore a diverse range of captivating
destinations
throughout the country, each showcasing its own unique charm, breathtaking
natural landscapes
, and enriching cultural experiences. Alternatively, if Chengdu conveniently connects to your country, you can opt to start your China group tour from there.
Chengdu
, known as the hometown of Giant Pandas, is situated in the
southwestern region of China
and promises a delightful beginning to your journey.
Recommended Tibet Group Tours 2024
Join us on one of our
6 best Tibet group tours
with stable departures throughout 2024. These tours will take you to some of the most breathtaking destinations in
Tibet
, including
Lhasa
, Yamdrok Lake,
Mount Everest
,
Mount Kailash
, Guge Kingdom, Karola Glacier, and Namtso Lake. Our tours are all-inclusive, featuring attractions, comfortable accommodations, transportation, meals, and all necessary permits and fees, ensuring a hassle-free and enjoyable travel experience. With tour lengths ranging from 5 to 15 days with low prices to choose from, feel free to select your preferred trip based on travel length, dates, itineraries, and prices.
Why Makes Us Different? Why Travel in Group with Us?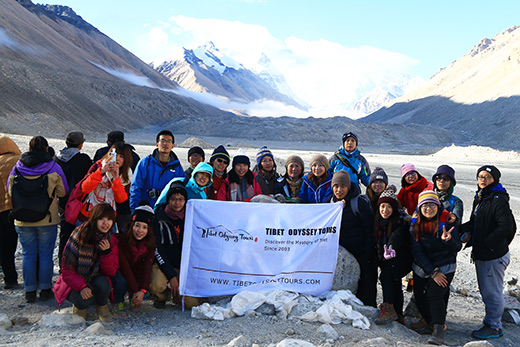 There's a reason why 98% of customers say they'd book a group package with us again.
Enthusiastic and Professional Team in Each Destination
At Asia Odyssey Travel, we don't just "sell tours," we provide the best service to every traveler. With multiple offices located throughout China, we have dedicated teams in each destination, including travel experts, local guides, and experienced drivers with air-conditioned vehicles. This ensures that you receive exceptional service at every step of your journey. Our goal is to make your travel experience seamless and memorable.
Specialized in Offering Group Tours at the Lowest Price
10 years ago, we started as a local travel agency in
Tibet
, offering
group tour packages
to the Roof of the World. Through years of hard work and development, we have now grown into an Asia travel agency, providing tours to every
destination in China
and other countries in Asia. We have gained extensive experience in the industry and are proud to offer competitive prices to our customers. Rest assured, you will receive top-notch service and the best value for your money when you choose us as your travel partner. Let's Go!
What to Expect a Group Tour with Asia Odyssey Travel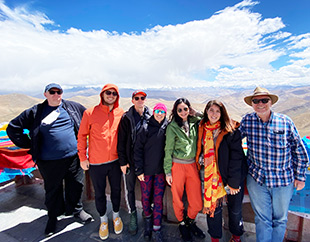 Knowledgeable Local Guides
You will be accompanied by a local guide. Our guides are professional, friendly, and enthusiastic, always ready to assist you. They go the extra mile to ensure your experience is exceptional. Your guide will provide unique recommendations and insights, and they are more than happy to offer any assistance you may need.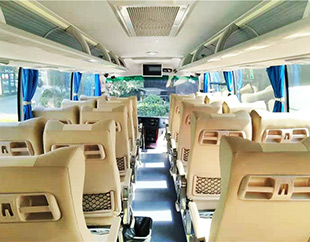 Comfortable & Air-conditioned Vehicle
In a China group tour, you will be transferred to the tourist attractions within each city by coach. The maximum group size will be limited to 12 people, ensuring a small group for a more comfortable travel experience. Our selected vehicles are spacious and designed for comfort, allowing you to travel at a relaxed pace throughout the tour.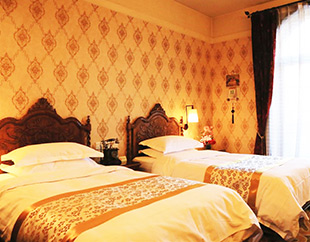 Well-selected 3-star Hotels
During your China group tour, you and your group will be accommodated in carefully selected 3-star hotels located in convenient areas of each destination. We prioritize your comfort, and all the hotels we have chosen provide essential amenities such as windows, air-conditioning, hot water, showers, and Wi-Fi...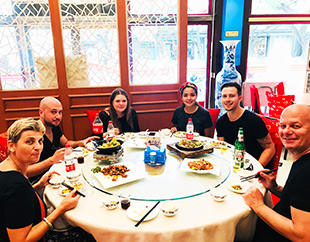 Authentic Local Flavors
In vast
China
, you'll have the opportunity to savor a wide range of flavors. Chinese cuisine boasts an array of authentic dishes that exhibit remarkable diversity, varying greatly from one region to another. You can try local food and snacks either by yourself or with your partners. Your journey will be full of tastes and memory.
China Group Tour FAQs - Plan Your Group Travel Worry-free
1. What are the main differences between a group tour and a private tour?

A group tour means you will travel with a group of 2-12 travelers. If you are solo traveler, you need to share a room with a partner. And you will take a coach to the attractions, have lunch together at a round table. You can make friends and share ideas on the way. The prices are cheap.

A private tour is totally based on your personal likes and needs. You have your personal English-speaking guides and drivers, and the whole tour is very flexible. Hotels and meals are chosen according to your wish. The prices are higher than a group tour.

2. How do I book a China group tour?

First, decide which group tour to take and then select your travel dates and click "join-in a tour". You will get free enquiry and don't need to pay immediately.

After sending us your requirements, one of our professional travel experts will get back to you within 0.5 to 24 hours and we guarantee to reserve a place for you first. When all the information have confirmed, then you make the payment. Please feel free to contact the travel expert directly if you have any questions prior to booking.

3. What does my group travel include?

Book a group tour with Asia Odyssey Travel and the tour includes sightseeing and entrance fee in each destination, accommodation, meals (breakfast and lunch), transportation (transfers within a city and transport between cities), local guides and drivers... You can take a look at one group tour and check details.

4. What sort of people will be on the group tour?

Travelers from all over the world and from all walk of life will join our China group tour. Based on our statistics in past years, the average age of the group travelers is middle-aged and senior travelers and 40% are young people. You will meet like-minded travelers on your group tour and can make friends during the journey.

5. What time does my group start and end every day?

You may start your full day sightseeing at around 09:00 and ends at about 18:00.

Timing may change slightly according to the season and activities. The local guides will pick you up at your hotels and escort you back.

6. What if I am on a special diet?

Usually, breakfast and lunch are included in the tour. Breakfast are buffet and you can select your likes. And lunch are Chinese dishes served at round table, ordered by the tour guide. All you will need to do is let your travel expert know your dietary requirements and update your details at the time of booking. The travel experts will tell the tour guides in each destination and make the arrangement for you. While you're travelling, the local guide will almost always double check for any dietary requirements verbally with the group before each meal.
Latest China Group Tours Reviews from Our Customers
Discover what our customers are saying about the latest China Group Tours. Browse through their recent reviews and feedback on tour arrangements, guides, transportation, attractions, dining, hotels, and detailed itineraries to plan your own unforgettable China tour.
View All Customers Reviews >>

Solo Traveler's Experience with Asia Odyssey Travel's Group Tour
As a solo traveler seeking to connect with fellow partners, I opted for the cost-effective option of a group tour. After thorough online research, I discovered Asia Odyssey Travel's China Group Tour. The "13 Days Relaxing China Tour with Yangtze Cruise in Small Group" caught my attention. Joining this tour proved to be an incredible experience. From the awe-inspiring historical sites in Beijing and Xian to the captivating landscapes of Guilin, every moment left a lasting impression. The serenity of the Yangtze Cruise enhanced the overall relaxation on this small group tour. Wrapping up the journey in vibrant Shanghai was the perfect ending. I wholeheartedly recommend it to others!
read more

Photos of Asia Odyssey Travel

Gallery

A memorable experience to join a small group tour in China for 11 days
Joining the small group tour in China with Asia Odyssey Travel was truly unforgettable. With just 8 people in the group, it fostered a sense of camaraderie among fellow travelers. The cost-sharing aspect made it an affordable choice, which was an added bonus. From the lively cityscape of Shanghai to the awe-inspiring beauty of Huangshan and the cultural treasures of Xian and Beijing, each destination left a lasting impact. Both I and David particularly enjoyed the exhilarating hikes at Mutianyu Great Wall and Yellow Mountain. China's breathtaking nature was truly amazing. We highly recommend this tour for a unique and cost-effective travel experience!
read more

Photos of Asia Odyssey Travel

Gallery

Join 8-day China Group Tour! A Great Experience in China...
We, a family of three from Australia, enjoyed a trip to China in October this year. We have been preparing for this trip for three years. Before finding Asia Odyssey Travel, we also inquired with some local travel companies in Australia and China. After comparing, we found that the itineraries offered by Australian companies were relatively limited, and they required a minimum of 16 people to form a group. Therefore, we ultimately chose the 8-day group tour package with Asia Odyssey Travel. In our group, there are a total of three families, consisting of 6 people. The other members are from Germany and the United States. It was an amazing trip. Asia Odyssey Travel assigned different tour guides and drivers to us in different cities, and they were all very kind and professional. They provided us with fascinating insights into the geography, history, and culture of China, leaving us with a remarkable understanding of the country.
read more

Photos of Asia Odyssey Travel

Gallery
Customize Your Own China Trip




Data in submission...